If you have a purchased a game that requires Origin, please following these instructions to activate the game.

1) Launch the MacGameStore App and make sure you are logged into your account (top right corner).

2) Go to My Games / Purchases and find the game. On the right side click on Play On Origin.


3) The next screen will show you the Origin code required to activate a game on Origin. Click on copy to copy it to your clipboard.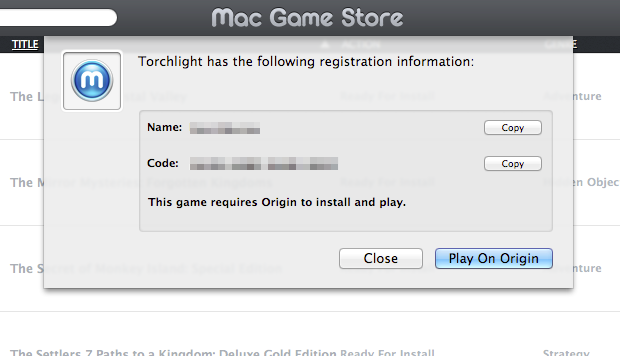 4) If you don't have Origin installed on your Mac, the MacGameStore App will download Origin and install it for you. If you already have it installed, it will launch Origin. If it is the first time you have run Origin, you will need to create an account.

5) Once you are logged into Origin, select "Redeem Product Code" from the "Games" menu.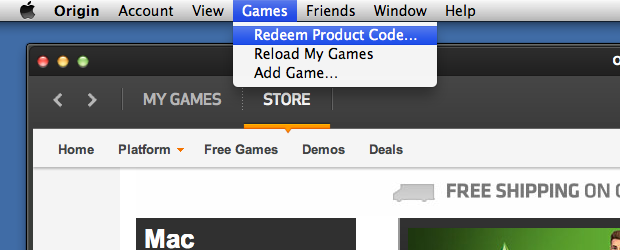 6) Enter your Origin product code into the window that opens and click "Next."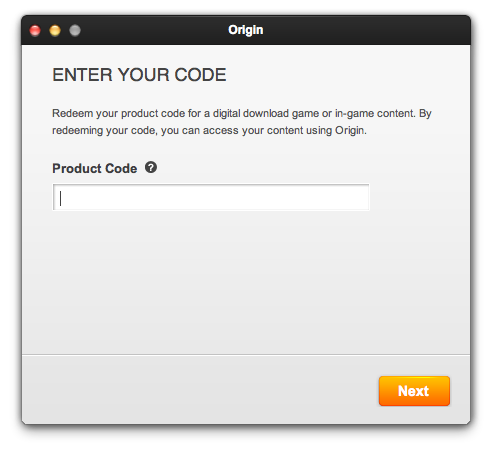 7) It will ask you to confirm the product. Click "Next."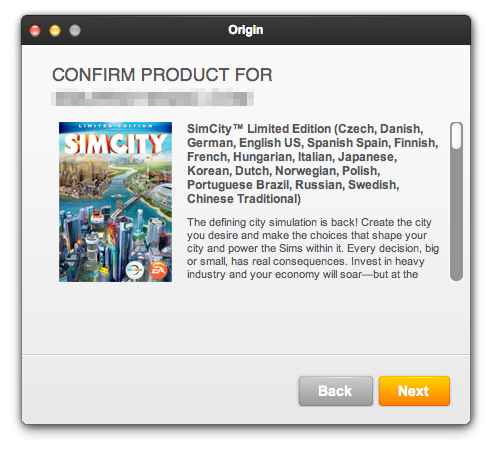 8) You have now successfully redeemed the Origin product code and added the game to your Origin "My Games" library.