First step, download installer in the MacGameStore client app.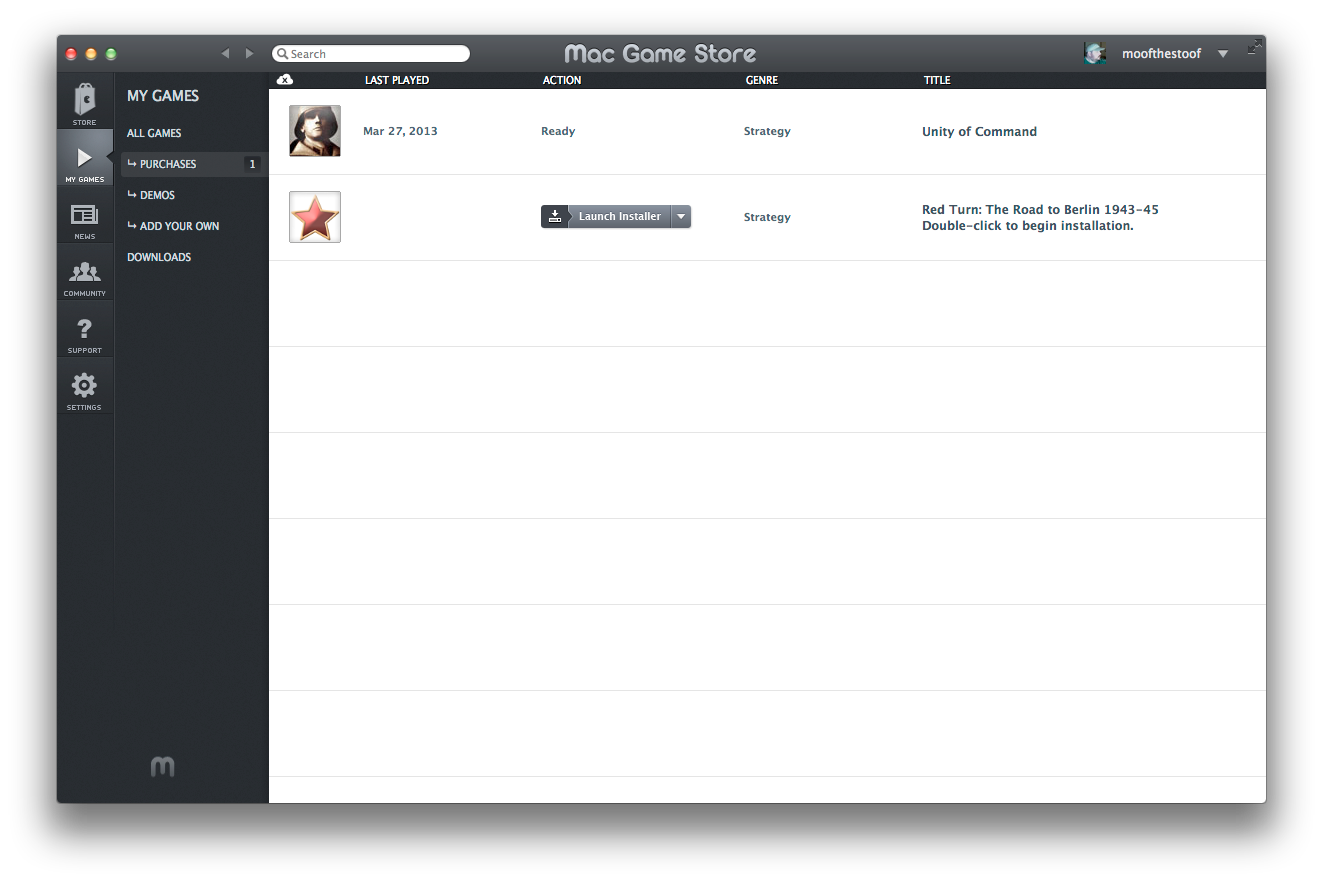 Once downloaded, it'll be listed in your purchased games, with a "Launch Installer" action button. Click "Launch Installer." An "Additional Installation Needed" drop-down will descend.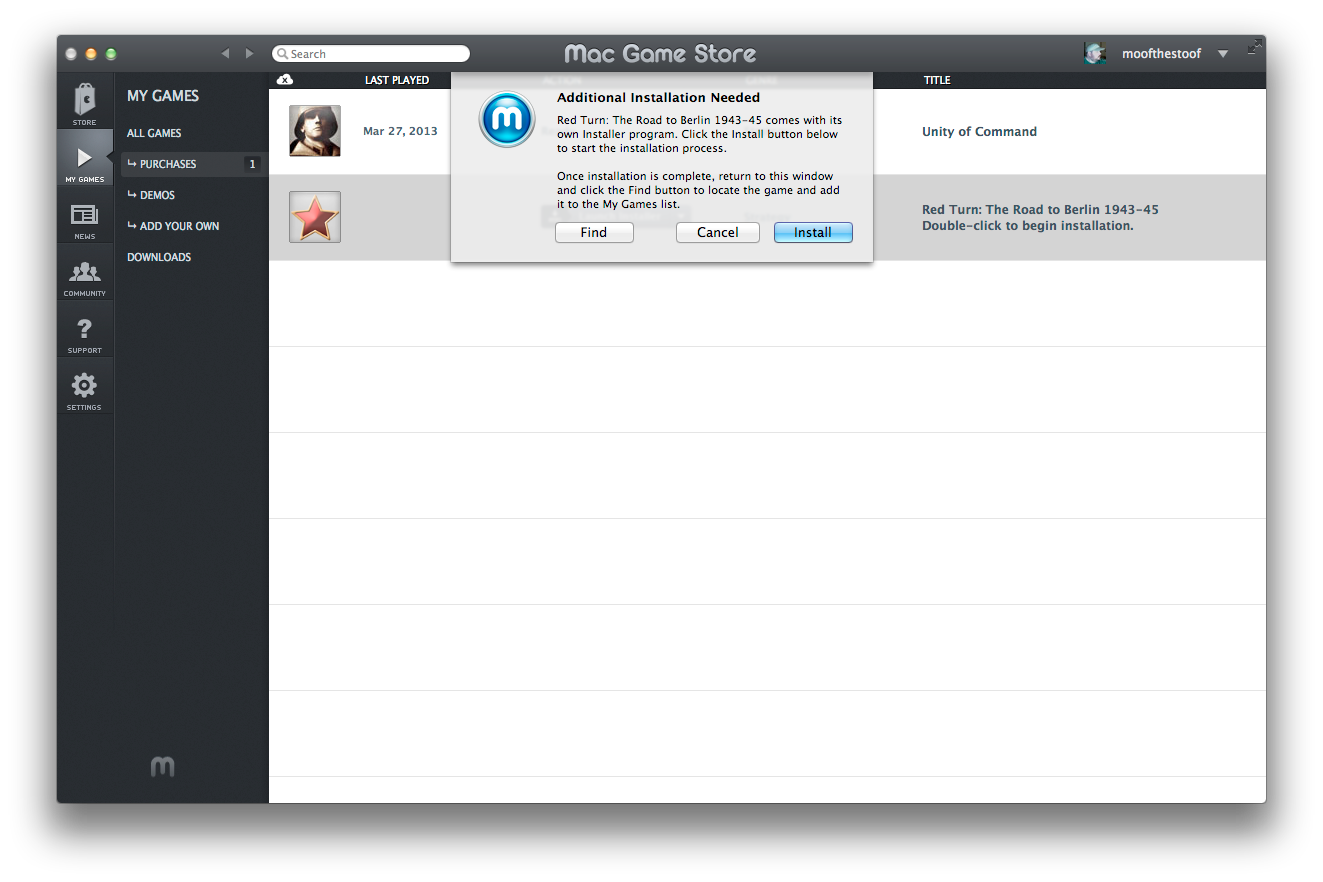 Click "Install." This will launch the "Unity of Command Expansion Installer." It'll ask that you make sure that the original game is installed correctly before proceeding. That includes having the serial number for the original game already registered.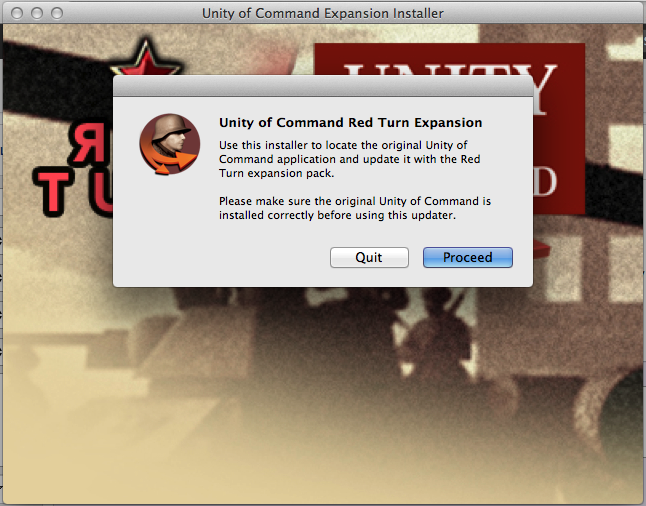 Click "Proceed." It will ask you to locate the original Unity of Command Application (it should already be in the correct folder, but in case you have to navigate to it, the location should be /Applications/MacGameStore/Games/Unity_of_Command/).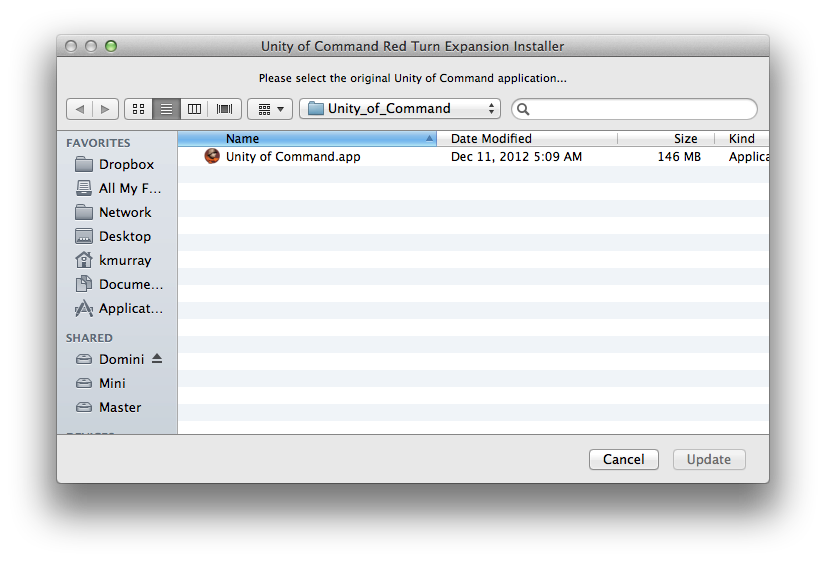 Select the app and click "Update." It will process for a few moments, then tell you that installation was successful. Click "OK."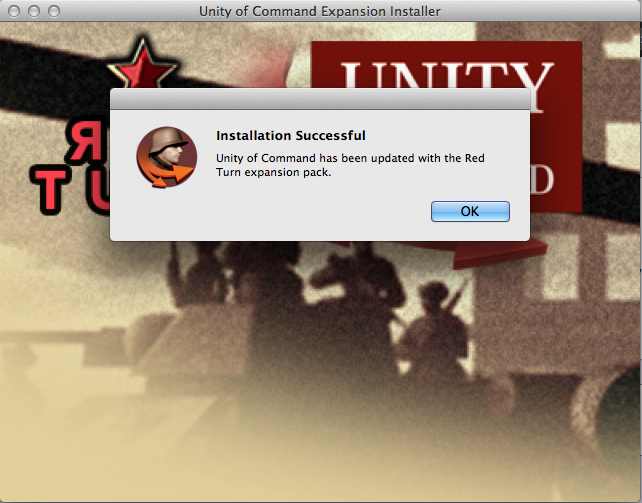 Go back to the purchased games library in the MacGameStore client. Now the title of the game will say "Double-click to complete Installation."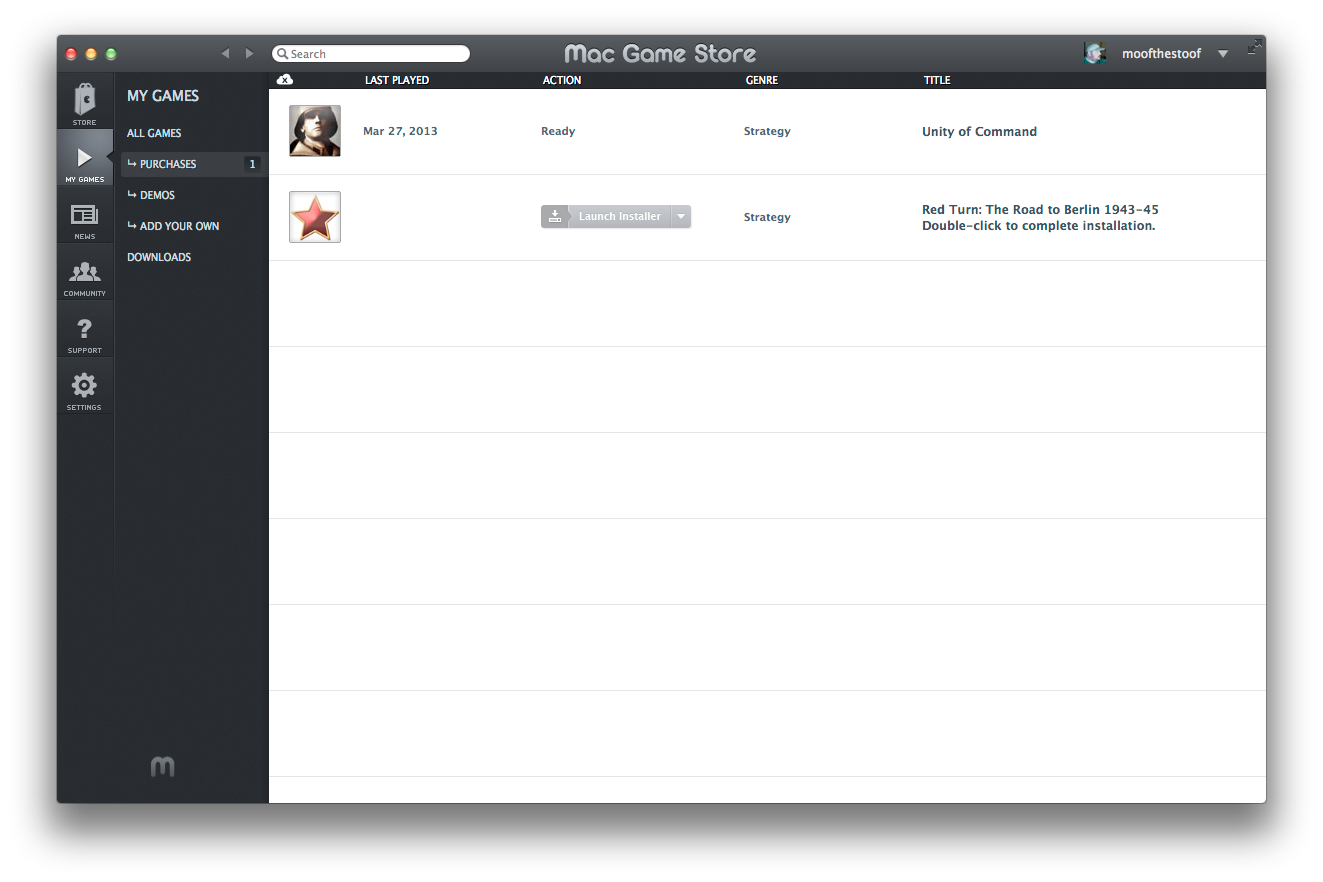 Double-click the title. The Additional Installation Needed drop down will descend, again. This time, click "Find."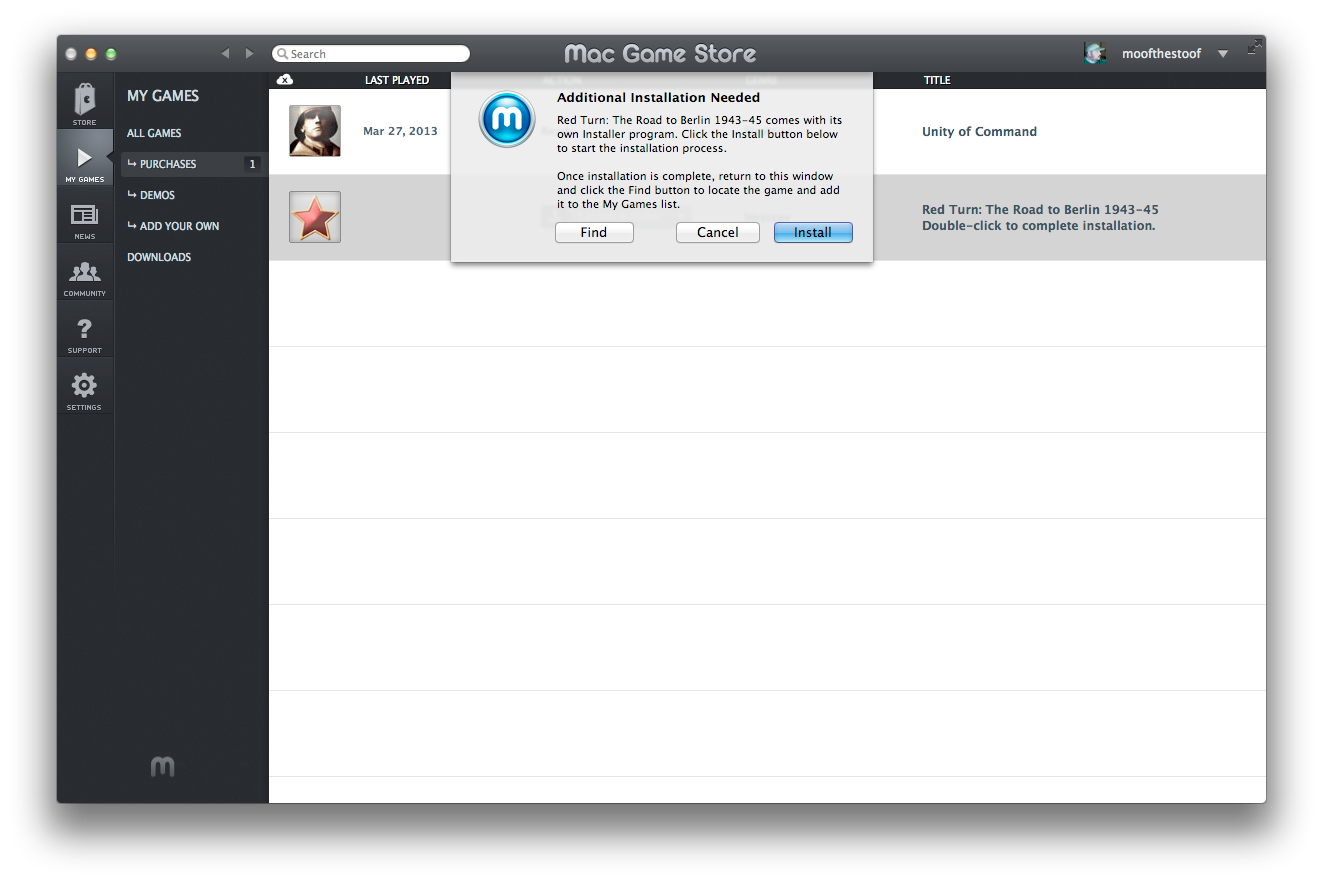 It will say to select "Red Turn: The Road to Berlin 1943-45," but what you will actually select is the original Unity of Command app. This links the MacGameStore client to the appropriate app to launch when you click Red Turn's Play button.

Once that step is done, you can click play on either Unity of Command or Red Turn, and the game will launch, but this time will ask for the DLC's serial number.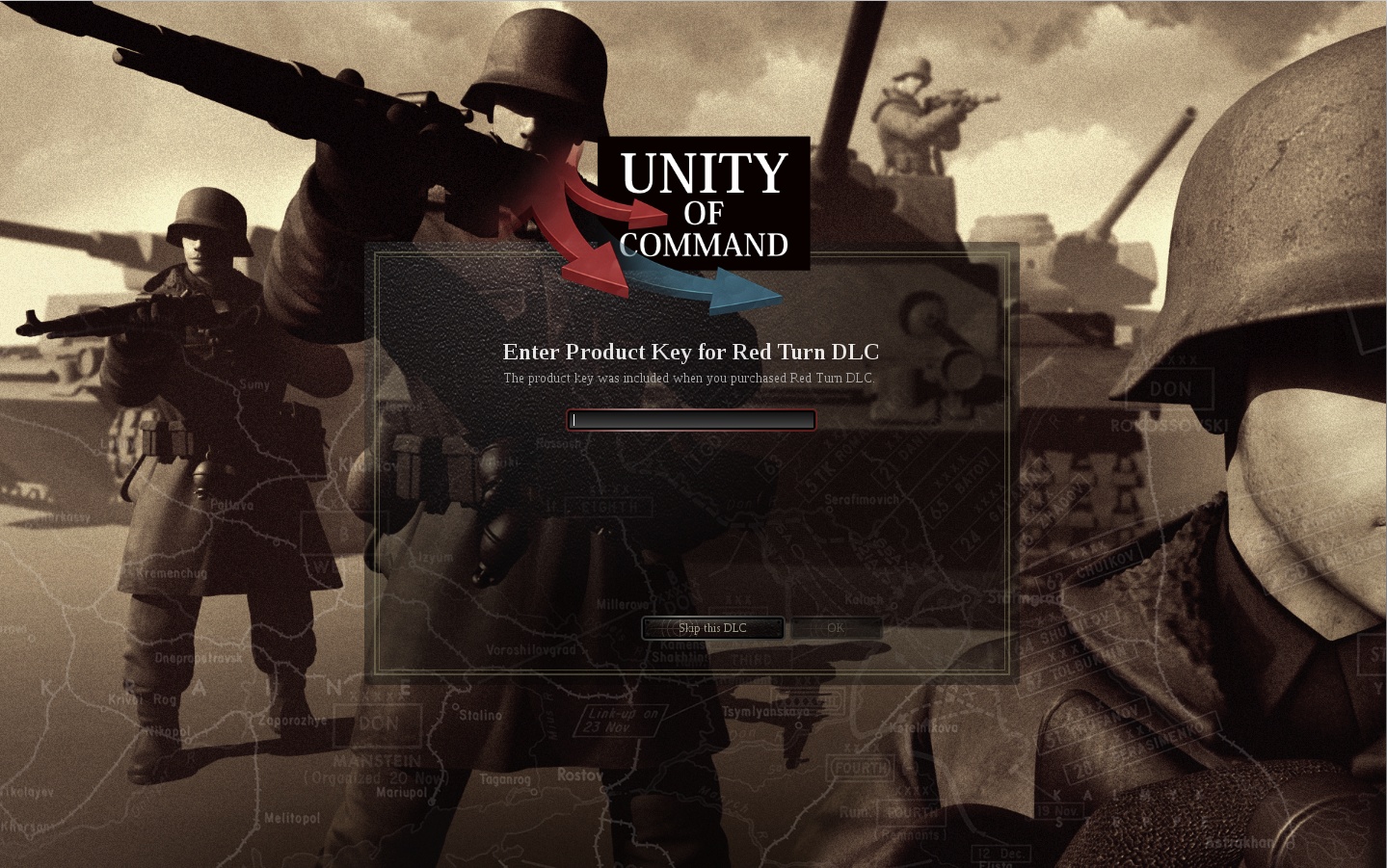 Once the serial is registered, you should have a launch screen with the Red Turn Scenario option.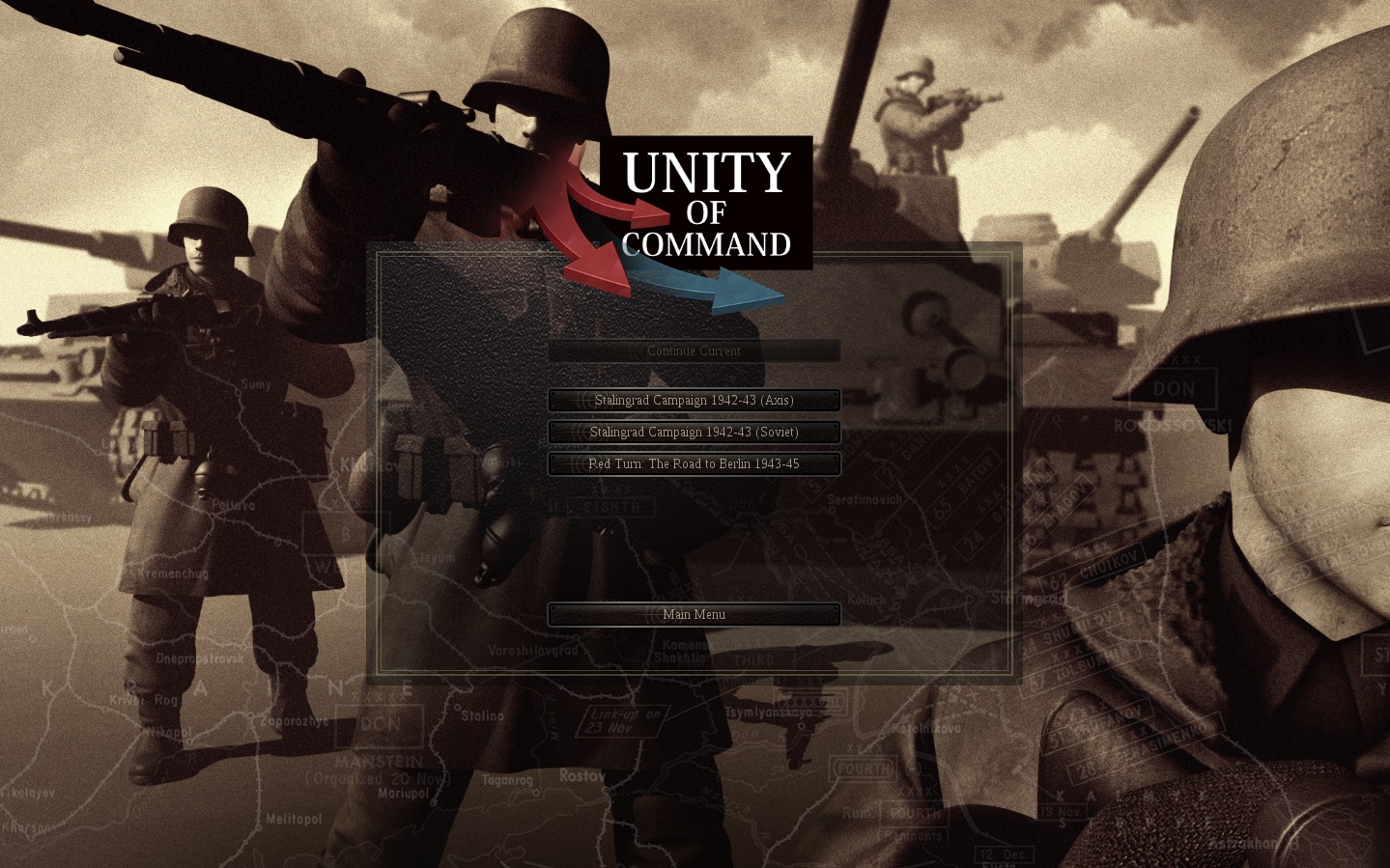 Installation is complete.