Launch the MacGameStore App first and go to Purchases.

When you launch a game that requires a serial number, you will be presented with a dialog screen that will show your serial number. For example: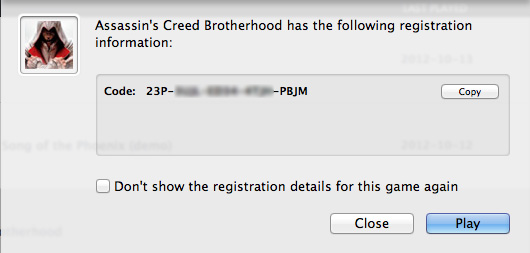 If you click on "Don't show the registration details for this game again" but need to access the serial number again, click on the down arrow next to Play for that game.